Soul-Searching Above Rainy Clouds – A Journey to Bhutan: Part II
Life-Sparring is not a travel blog, but as traveling is an important part of my life and an extremely rewarding activity in general, this is not the first and won't be the last Life-Sparring round related to traveling.
This part two covers the second half of our recent trip to the Himalayan Kingdom of Bhutan, the self-proclaimed happiest place on earth. After Soul-Searching Above Rainy Clouds – A Journey to Bhutan: Part I covered the planning and booking the trip and the first few days in the city of Paro, this part II covers the amazing trekking experience on the Druk Path Trek, that brought my wife and me to our physical and mental limits.
On to New Heights – Druk Path Trek Day One
After some happy hour beers to digest the amazing day hike to Paro's Tigers Nest and a very badly timed glance into my corporate email inbox that cost me half a night's sleep, we started early into day three of our Bhutan trip. After two days of acclimatization we were excited for the four days we would spend trekking the Druk Path, a long-distance hiking trail connecting the city of Paro to Bhutan's capital Thimphu.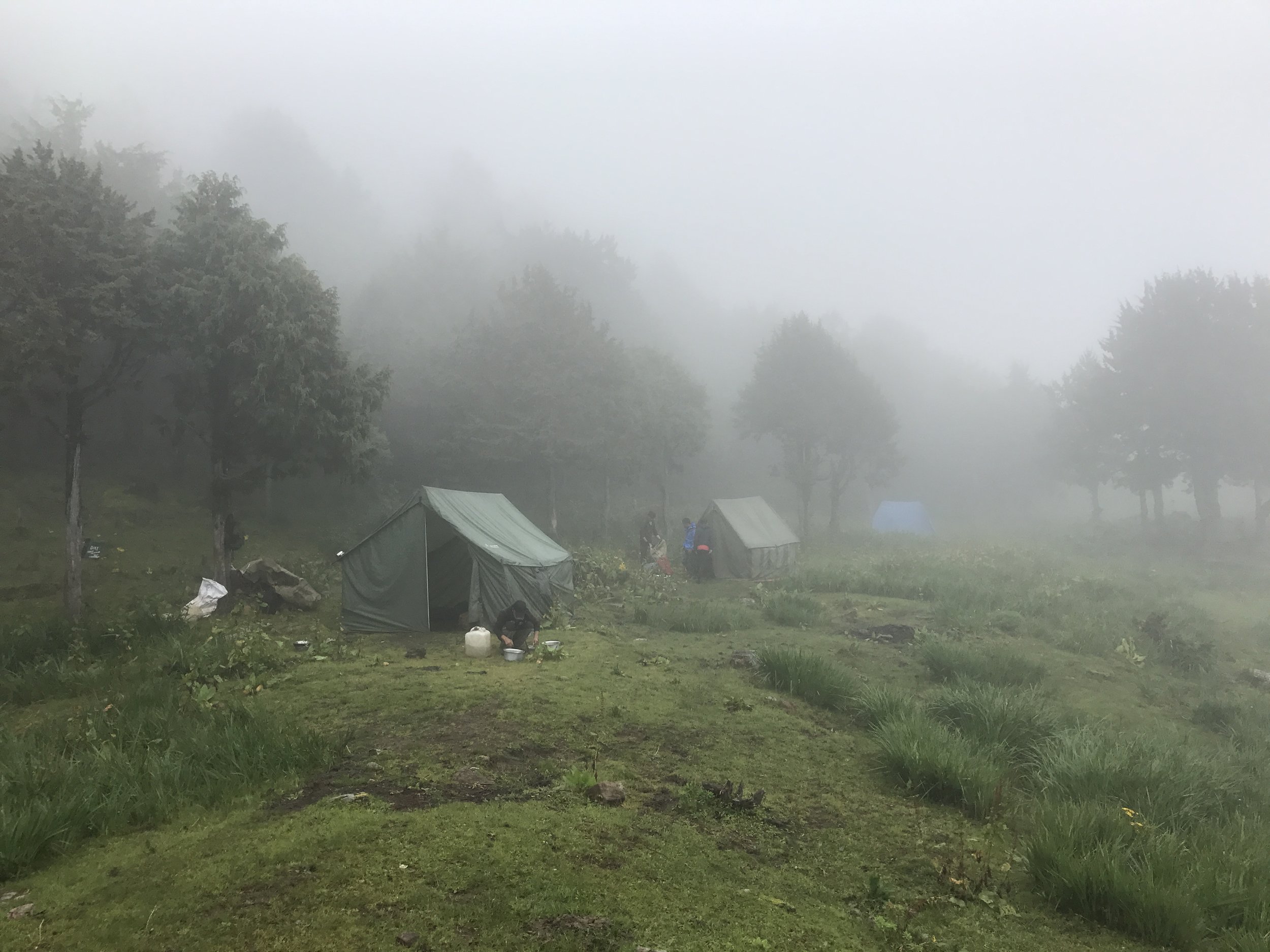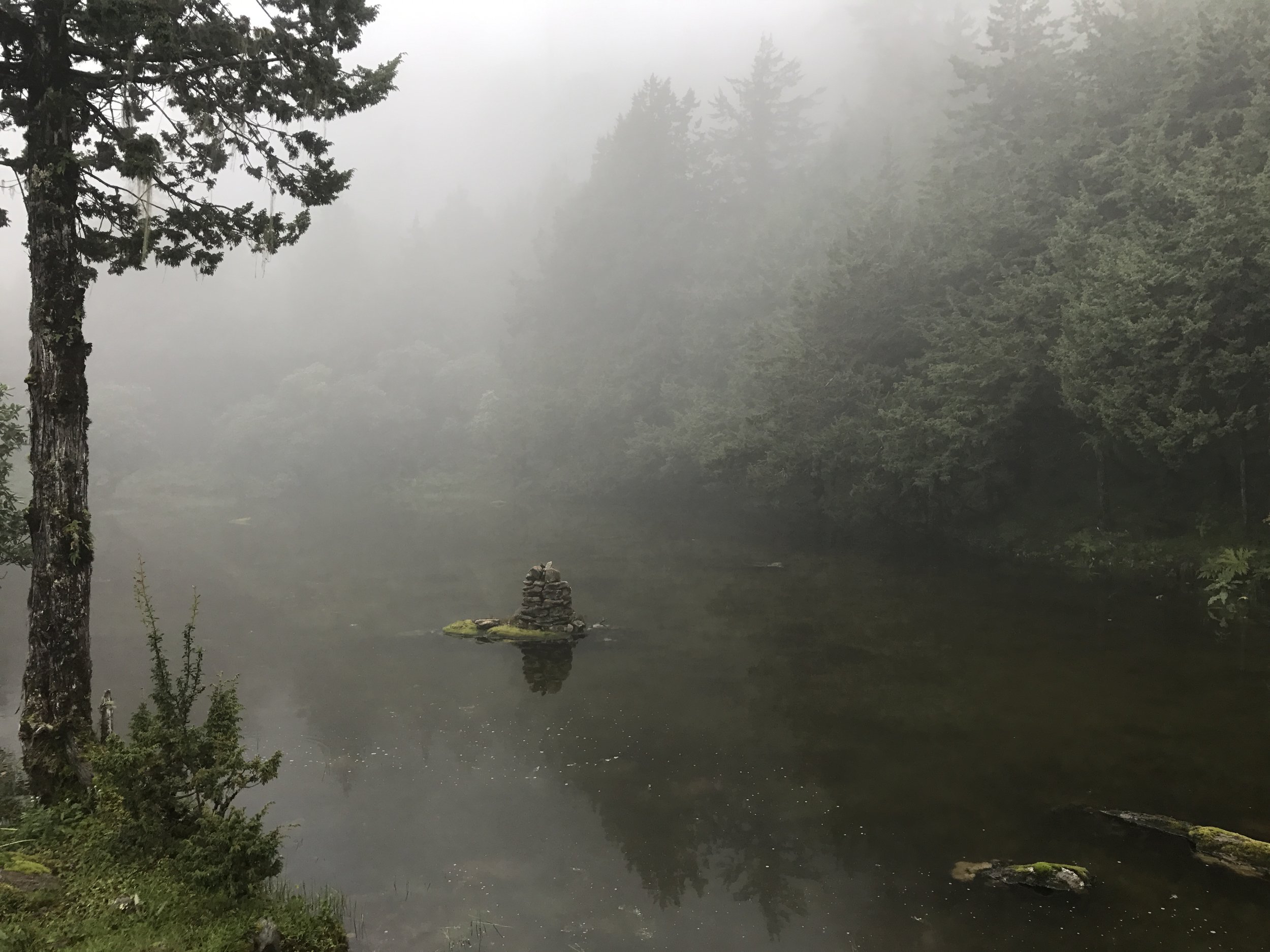 While we always experienced a bit of short breath walking up the stairs to our hotel room up the hill, our successful hike to the Tiger's Nest eased our nerves a bit. We seemed to have acclimatized well and were in good shape.
And we needed to be in good shape, as the first day of our trek was supposed to be the most challenging one. As most groups do the Druk Path Trek in five or six days, we had to do double duties on the first leg, to make the trail in just four days. We started with a discount of about 400 height meters and 5 km distance, as our driver dropped us at the end of a farm road and we did not start our hike at the normal starting point next to the national museum. However, even with this head start, the hike on day one covered almost 16 km distance and included more than 1000-meter ascent, all in an altitude of between 2,700 meters and 3,700 meters.
We let our 5 pack mules, the cook, and the horseman go first and then started the trek, with our guide Sonam and the cook's assistant at our side. The latter's main job was to carry a five-course lunch in a stack of tin boxes, a giant thermos flask with tea water and a bag of chocolate bars up the mountains, to make sure that no matter how hard the hike was, we never run a calorie deficit.
Starting at warm 28 degrees and sunshine, we were hiking mainly through forest cover with plenty of wild strawberries and mushrooms to pick. With increasing altitude, the forests opened and revealed amazing views of the Paro valley and the landscape surrounding it.
The scenic views on the first half of the hike were a true highlight and so was our first lunch on the trek. The huge stacks of tins revealed a rich and eclectic combination of dishes: red rice, the obligatory chili and cheese, a meat dish and some mushrooms, all served on big plates and with metal cutlery. I don't think I ever feasted like this on a trek.
While not technically difficult, the steady ascent and the distance presented a decent challenge. On top, it also started to rain a bit after lunchtime. After six and a quarter hour of hiking (without the tea and the lunch break), we were more than just happy to reach our campsite in Tsongnam (altitude 3650 meters), where our tents were already set up.
Thanks to a large number of mules, camping on Bhutan treks is comparatively luxurious. Not only do you have your sleeping tent, but there is also a kitchen tent that doubles as sleeping tent for the crew, a dining tent with a table and two chairs where you take your meals and a small toilet tent, a simple cover over a little hole in the ground, providing some privacy.
While our legs were quite ok in shape, both of us, my wife and I felt the combined effect of exhaustion and altitude. While I had a mild headache, my wife felt worse by the minute. Besides having a splitting headache and feeling tired, she started burping like a sailor on his 7th beer. The dinner was great but sadly we could not really enjoy it. My wife struggled to eat anything at all but managed at least to drink two bowls of gingery chicken soup. I for my part was far too worried for her, to indulge in the highlights of trail cuisine. As it looked, we were a bit overly optimistic when shortening the trek. While we limited our hiking ascent to the generally recommended 1,000 meters, we had the additional climb in the car and neither of us ever had been above 3,000 meters. With my wife being in rough shape, Sonam and I discussed potentially alternating the route, avoiding a camp above the 4,000 meters mark. As rain was getting stronger, we retreated early to our tent, hoping for a recovery overnight.
It rained almost the entire night and as I saw earlier two wet spots on the inner tent, I was not entirely sure if I could trust the tent entirely and woke up several times to check. Luckily the spots were just from condensation and we stayed dry inside of our little Tipi. Despite a not so restful night, my wife recovered somewhat, so we started positively into day two.
To the Limit and Beyond – Druk Path Trek Day Two
We woke up around 7 am with the sun shining brightly. I immediately used the chance to try out the toilet tent, navigating my way through the floodplain our tent ground had turned into, carefully avoiding ditches left by previous groups. Luckily I didn't have to squat too long before getting done with the business. Else my weak hip flexors would have made it a true challenge.
My wife had more appetite than the night before but did not entirely recover, so after some discussion we decided to go ahead with the alternate route, cutting out some elevation, staying in different camps on day two and three than originally planned.
After a slow start with racing heart rate and more trapped air, my wife decided to take a Diamox pill, that we got ourselves prescribed from a Doctor in Hong Kong before traveling. Diamox, with the active ingredient Acetazolamide, is commonly used to treat high altitude sickness, speeding up the acclimatization process through affecting bicarbonate excretion. Often taken as a precaution before an ascent, we opted not to take it preemptively, but rather in case that we would be affected by mountain sickness. Luckily Acetazolamide really seemed to work, shortly after taking the pill, my wife's symptoms improved, so that we could continue the trek closer to our normal speed.
Starting with a descent from the plateau where we spend the night we managed the first three kilometers quite well. However, from then on it was only going up. When we discussed doing the alternative route, our guide left out some details, namely that the 11-km hike of day two would cover 400 meters descent, 700-meter ascent, some pretty muddy passages, the crossing of a little river, and marching up stone paths that had turned into little creeks.
With every climbing passage my wife struggled more, to a point where I had to encourage her to keep on going almost constantly. Around two km before reaching our camp I was seriously getting worried about her. She was visibly close to her physical and mental limits and I was not far away from mine either. What thoroughly impressed me however, was, that she took her suffering like a champ, at no point in time blaming me for planning the tour. With the last bit of our energy and willpower we made it to the campsite, perfectly located next to a small lake.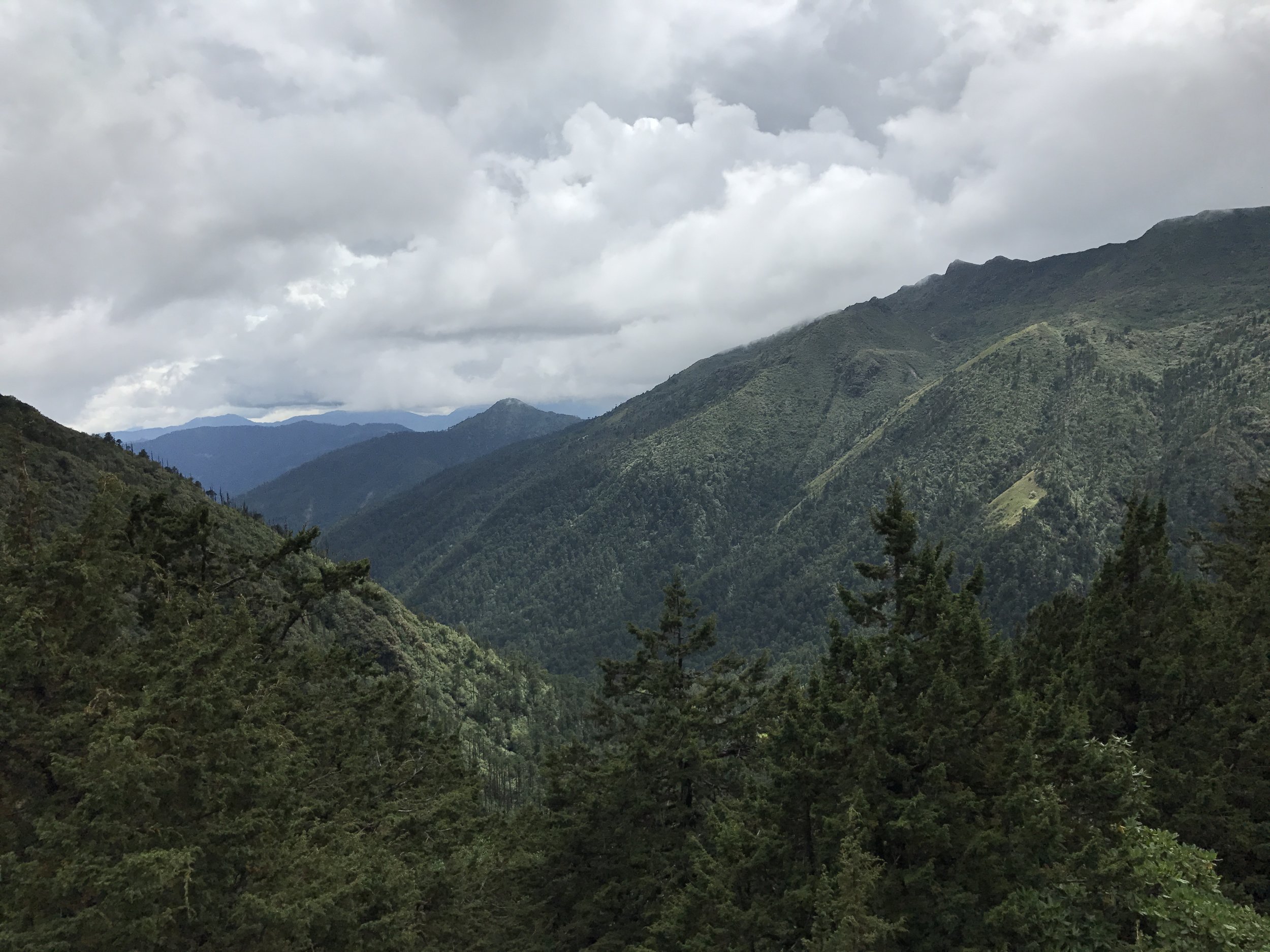 After unpacking our backpack and rolling out the sleeping back it was suddenly me who felt weak. I practically passed out and missed the freshly prepared popcorn for tea time. When we were called to dinner 90 minutes later, I knew this time it was me who suffered from the powerful combination of exhaustion and altitude sickness. It took all of my willpower and nearly 10 minutes to put socks and pants on and to crawl out of our sleeping tent and make the 5 meters into the dining tent. Despite burning a good number of calories on the trail, I had a hard time getting any food into me.
I felt pretty much exactly like my wife on the previous day: my heart rate was elevated (my Garmin showed 105 bpm just sitting still), I had no appetite, I constantly burped a had a splitting headache.
I forced myself to empty a bowl of creamy soup, endlessly chewed on two penne noodles and took two tiny bites out of an excellently prepared grilled chicken, before finally downing two bowls of warm fruit cocktail (the canned ones).
Seeing that my wife, despite her struggles over the day was eating normal, I also dipped into the Diamox bag and took a pill, before hitting my sleeping bag. After a not very pleasant night with three toilet breaks (Diamox is an incredibly effective diuretic) and constant feverish dreams featuring all kinds of work-related problems, I woke up around 7 am in much better shape.
A Walk in the Rhododendron Park – Druk Path Trek Day Three
With a restored appetite we finally enjoyed the breakfast of cornflakes, tea and French toast, before packing our stuff and starting the trek. Like in the previous night, it had again rained all night but looked much friendlier in the morning.
Shortly after leaving the camp, we were joined by an additional guide, an elderly dog who obviously was not trekking the Druk Path for the first time, joined us for most of the day.
With the altered route, day three now was an easy hike of 8.5 km, mostly level, only descending towards the camp at Phajoding monastery, a historical Buddhist center dating back to 1248.
Being both free of symptoms of altitude sickness, we really could enjoy the hike and marvel at the landscape consisting of high plateaus, little lakes and an endless sea of Rhododendron bushes. Impressive was also the view over the Thimphu valley towards the end of the hike. Unfortunately, the thick cloud cover in the morning denied us a glimpse on the Jomolhari, with 7,326 meters one of Bhutan's highest mountains.
Arriving early in our camp and without the problems of the past days, we finally could enjoy the cooking mastery of out trek chef to the fullest: lunch with red rice, tuna stew, broccoli with cheese and ladyfingers, a huge bowl of freshly prepared popcorn and some cookies for tea time and a dinner with soup, Indian crackers and eggs. For meals prepared on a trek, pretty much everything that our cook brought to the table was awesome.
According to our guide Sonam, one of the advantages of booking the tour with a larger tour operator like Druk Asia, is that bigger companies can provide more regular employment opportunity to horsemen and cooks and hence often have the more experienced and qualified staff. We felt well taken care of, not just in a culinary sense.
Trek leftovers, Takins and Thimphu - Druk Path Trek Day Four
After the best night's sleep on the trail and another remarkable trail breakfast, starring freshly prepared French fries, we took on the last 4.5 km of our shortened trekking experience. The trek from the Phajoding Monastery down to Motihang was relatively unremarkable but still took us more than two hours to complete as the path was as steep as muddy.
As with previous trekking tours, reaching the endpoint of the trail left me with mixed feelings. On the one hand, I was happy and proud that we made it and was extremely looking forward to a toilet and a shower. On the other hand, there was a bit of sadness that four days of trekking were already over and that we did not hike the complete route due to our battle with altitude sickness.
As the Druk Path Trek conveniently ends in Motihang, we made a stopover at the Motihang National Takin Preserve, a little reserve for Bhutan's national animal, the fantastic looking Takin. After taking some pictures of the Takin's, we head into town for lunch and to check-in into our hotel for the two days in Thimphu.
We stayed in Hotel Osel, a nicely designed hotel quite close to the city center. Usually, four-star hotels like Hotel Osel would not be included in the minimum package, but during the off-season, it is not unusual, that bigger agencies are able to provide a four-star accommodation without any surcharge.
After showering, we booked a massage at the hotel Spa but were not too impressed with the experience. While the massage was ok, the lack of ambiance took away from the experience. A redecoration and a bit of background music instead to cover the noise of the aircon would definitely be a good investment.Overall the hotel was very nice and almost completely empty. It was even so empty, that the hot water supply was switched off in the afternoon, as the hotel staff didn't expect anybody to shower. After a cold shower, we did a little walk through the surrounding streets, getting an orientation an idea where Thimphu got its reputation or
The dinner, however, was excellent, especially when paired with a Red Panda, Bhutan's very own German-style white beer.
Walking in Circles, Fast-Talking Monks and more – Sightseeing in Thimphu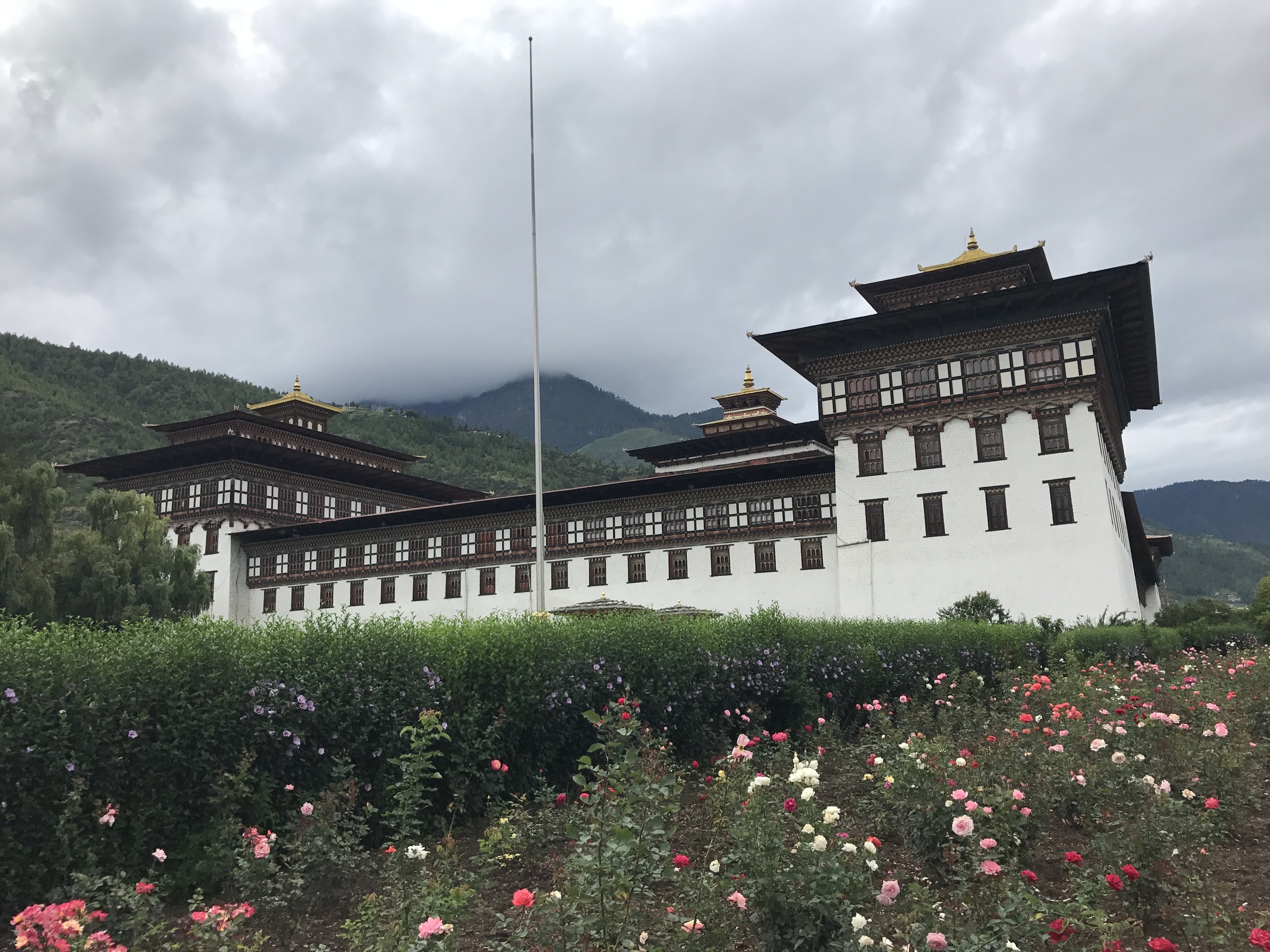 With only one and a half days left in our Bhutan holiday, we did not have much time to recover from the hike. Instead, we covered all main attractions of Bhutan's capital in a single day. Our first stop was the National Memorial Chorten, a Stupa in the center of the city, frequented by people from all walks of life, who circle the monument or pray at the side of it. We did as the locals did and slowly circled the Chorten in a kind of quiet walking meditation, surrounded by tanned grandmas from the countryside and office people who stopped by on their way to work.
After the Chorten the two Sonams (our driver followed us from Paro and picked us up after the hike) drove us up to the big Buddha. While our holiday in August was badly timed in terms of big festivals, we were very lucky to visit the Buddha Dordenma statue during the Oral Transmission Kanjur, basically a three-month-long reading of Buddhist scriptures in incredibly fast pace. With more than a thousand devotees in attendance, this was quite a spectacle.
Travelling Bhutan is full of small surprises and another one of these waited for us while we were stopping at a viewpoint on the way back into town. A tourist from Japan was holding a little impromptu concert for his guides, singing folk songs while accompanying himself on the guitar. We did not recognize him, but from the sound of it, he might just be a star in Japan.
Back in town, we stopped by the archery ground to watch the impressive accuracy of local archers, hitting targets from a good 150-meter distance. In true Bhutanese fashion, even in the middle of the archery ground, some lazy dogs were lying around, while arrows were flying centimeters above their heads. Either they were too lazy to understand what was going on, or had a high level of trust in the abilities of their bipedal compatriots.
Right next to the archery ground is the national stadium, a pretty amazing construction, and a few hundred meters further down the road is the Centenary Farmer's Market, offering a colorful display of local and imported spices, vegetables, fruits and dried fish.
Other stops of our tour included Simply Bhutan (added to our agenda spontaneously, after I read about it in a guidebook), a little interactive heritage museum where I had the chance to embarrass myself with bow and arrow, the Gagyel Lhundrup Weaving Centre and in the early evening hours the incredibly impressive Tashichho Dzong, the huge fortress that also houses the office of the king and large parts of the public administration.
Having seen most of the attraction in one day, we had a little bit time to spare on our last day for some shopping and making individual photo stamps at the Bhutan Post Office Headquarters, that were a great hit with the recipients of our postcards. After this it was time to drive back to Paro, ending an incredible eight days in Bhutan.
Going in the less crowded (and slightly cheaper) monsoon season proofed a good decision. Even during the hike, the rain was not too much of an issue, as it mainly rained at night. I am not sure if the writers of the Lonely Planet came in a particularly strong monsoon or ran into the only swarm of leeches in the country, but their stern warning of trekking during the monsoon seemed sensationalistic and misleading.
Bhutan was in many ways what it hoped it would be and it is a spirituality that is omnipresent. I wish I would not have come with such a baggage of work-related stress as I did. My crowded mind made the trip at times feel like one of my morning mindfulness meditations, where I constantly try to let go of my thoughts and come back to the "now". But I guess, there is no better place to become more mindful than Bhutan.